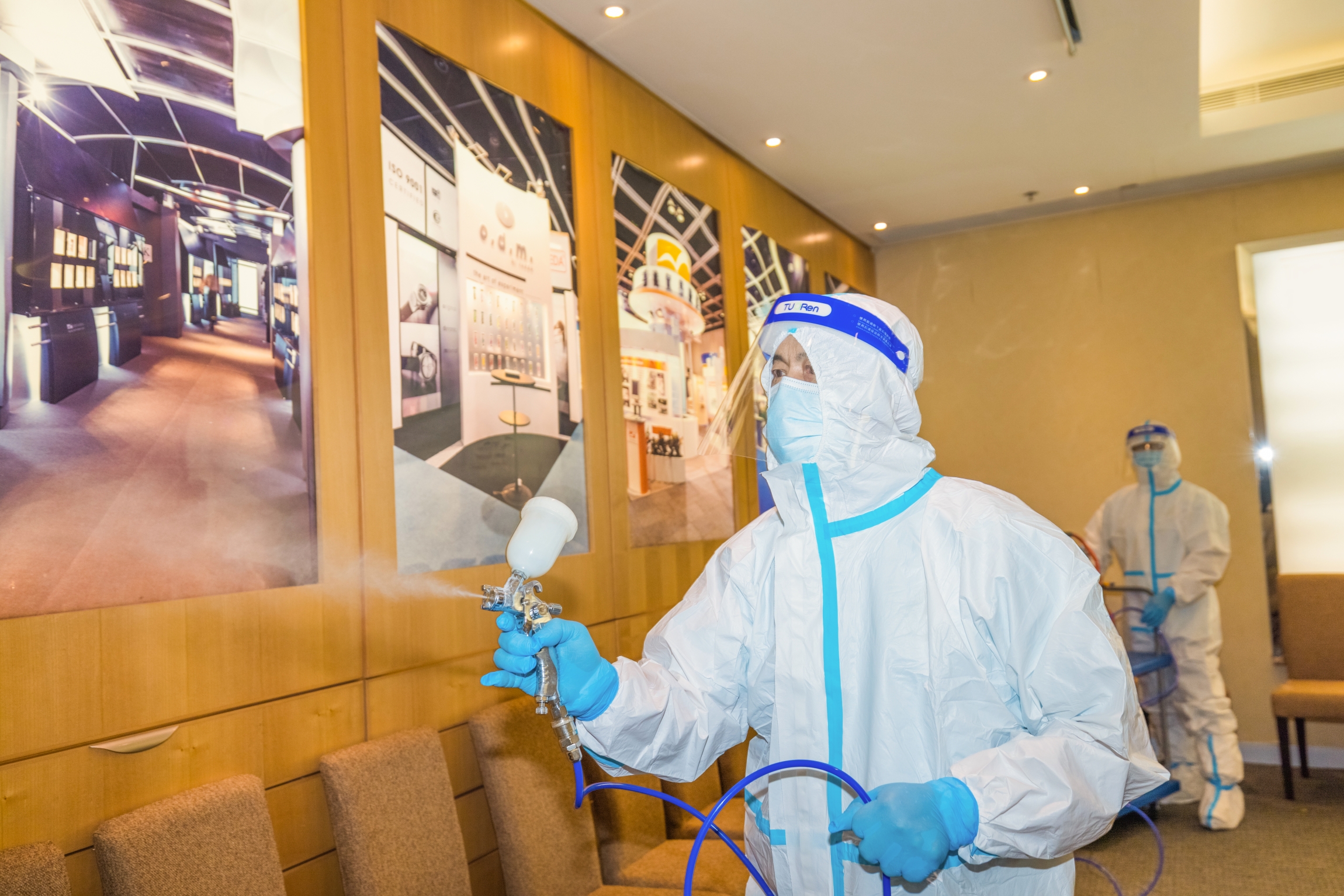 The "nano photocatalyst" we provide is produced by ATOM, a member of the Japan Photocatalyst Products Technology Association SITPA, and has obtained SITPA certification under the standardization of experimental methods and strict product quality standards. It has been certified by SGS and Japan that the effective sterilization is 99.99%, and the US FDA has certified that the photocatalyst of ATOM does not contain harmful substances, and is 100% harmless to humans and animals.
What is Photocatalyst
Catalyst (Catalysis) commonly known as catalyst. Photocatalysis is a substance that uses light as a catalyst. The photocatalyst uses the energy of a specific wavelength light source to produce a catalytic effect under the irradiation of a light source. It can accelerate some reactions, excite the surrounding oxygen and water molecules into highly active ‧OH- and ‧O2- free radicals, and these radicals with strong oxidizing power can decompose almost all of them that are harmful to the human body or the environment. organic substances and some inorganic substances. The photocatalyst itself does not change due to the addition of the reaction. Therefore, the photocatalyst can function permanently and is the best material for environmental purification. The deodorization of photocatalyst is equivalent to 500 activated carbon refrigerator deodorants, which has the function of decomposing bacteria that activated carbon does not have.
Choosing a photocatalyst with Japanese government patent certification and international certification will be the choice for consumers' confidence
Product name / function

antibacterial, bactericidal

(decomposing bacteria)

Is it toxic?

(harm to human body)

Deodorization

Dust

gas decomposition

Negative ion products

few

trace benefits

Too much harmful

Yes(few)

NA

inhibition

Ozone products

few

trace benefits

Too much harmful

Yes(few)

NA

inhibition

Activated carbon products

NA

harmless

1 times

NA

NA

High-efficiency filter textile product

NA

harmless

NA

NA

NA

Nano products

NA

harmless

Yes

NA

NA

Nano photocatalyst products (light + TiO2)

99.99%

harmless

150 times the deodorization effect of activated carbon

Can absorb suspended solids in the air to prevent allergies

Can decompose dozens of harmful gases (ammonia, acetaldehyde etc)
Deodorization (formaldehyde removal)
ATOM photocatalyst is more powerful than ozone, negative ion and oxidizing ability. Compared with activated carbon and HPEA, it has stronger adsorption capacity. According to the test of authoritative laboratories in European and American countries, the deodorization capacity of photocatalyst per square centimeter is 150 times that of high-performance fiber activated carbon, which is equivalent to 500. An activated carbon refrigerator deodorant, and no secondary pollution.
If the photocatalyst of Japan ATOM is added to the fabric, the fabric can have the functions of deodorization, antibacterial and antifouling. Photocatalyst fabric can be used for suits, curtains, wallpaper, bedding, towels, bath towels, antifouling tents, etc. Its uses are quite extensive, and experiments have shown that the use of photocatalyst towel clothing can make the skin surface cleaner and improve the symptoms of allergic dermatitis.
Because people's odor is very sensitive, such as formaldehyde contained in cigarette ingredients, the smell from the kitchen, the new decoration caused by the floor, building materials, insect repellent, formalin solvent (residential syndrome group), and even hospital Infection, Japan ATOM photocatalyst can also decompose and deodorize it.
The Environmental Protection Agency of the Hong Kong government pointed out that we spend more than 70% of the time at home, in the office or in other indoor environments. If the indoor environment is polluted by indoor air pollutants such as radon, volatile organic compounds, formaldehyde, second-hand smoke, etc., you may feel uncomfortable, such as headache, itchy eyes, difficulty breathing, skin irritation, fatigue or vomiting. Children, the elderly, and people with respiratory or heart problems are more susceptible to indoor air pollution. Japan's ATOM photocatalyst can effectively decompose the above odors.